高砂・加古川 地域唯一の、マイコン・コンピュータ教室 

IT-Style Japan
is a sole proprietor based in Hyogo, Japan. I handle IT related tasks worldwide.
First of all, thank you for finding me. I haven't advertised at all in any media. If you have any issue regarding Japanese language, e.g.
localization for Japanese market, translation of documents, Japanization
, and so on, please read a little more.
Are you satisfied with your subcontractor in Japan?
Business Line:
LOCALIZATION, JAPANIZATION
I can do translation of your English documents/apps/websites into Japanese, or vice versa.

I can do HTML, CSS, PHP, PERL, JS… coding for websites or WordPress based in Japanese.

I can do C++ or C coding for Windows apps or embedded systems based on some MPUs in Japanese.

I'm Yoichiro Murakami running this IT-Style founded in 2018. I have a lot of experience in the software and the manufacturing industry. I had worked for home-appliance makers as a software and electronic engineer for more than thirty years.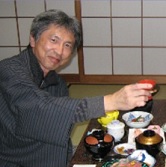 After that, I started running an one man business. I'll work with you to provide your services/products to the Japanese market.
Please feel free to contact me.



Local business:
ENGLISH-BRAIN TRAINING

English-Essentials is an online English conversation school in Melbourne Australia.
The principal, the founder Rohan Cox, has been working as a teacher since 1999. Now his method is proven to work well especially for Asian people. He started his career in Yokohama, Japan, working for a famous school. Since then, he learnt Malay, Indonesian, Chinese and Japanese. He has been into Asian cultures as well. So his an ingenious method emerged under such environment and experiences.

English-Essentials Japan is a branch, supporting beginners in Japan. We have taken in the new method which was modified from original for beginners. English-Essentials doesn't focus on getting a higher score in examinations at all, e.g. TOEIC, Eiken and so on. The method helps beginner's brain neural circuit adapt for new language faster.
Visit English-Essentials.Japan